TEXAS HARDWOOD FLOORING
DFW Local Hardwood Floor Experts With Over 50 Years Experience!
Lantana's Experienced Hardwood Floor Installers
Lantana, Texas is the newest kid on the block! Lantana's history is brief: Development started in 1999 after the Rayzor Ranch was sold to the builders. The first residents moved into this golf-centric master-planned community in the summer of 2001. Since then it has swelled to over 10,000 citizens and continues to grow. Although Lantana uses the Argyle zip code, the Argyle Fire Department and the Denton ISD school system, they are definitely a breed apart, and proud of it. This is a beautiful small city with a lot going for it!
Lantana, Texas: An Up-and-Coming Community
The center of the Lantana world is the Town Green and its iconic gazebo, a magnificent outdoor setting for such annual events as the July 4th picnic, the Spring and Fall Festivals, and the always-popular "Music on the Green." The city offers beautiful landscaping on over 1,750 acres of rolling hills, and homes that replicate classic Texas Hill Country styles of architecture. There are home designs for every taste in Lantana, as well as access to the finest in professional hardwood flooring installation and consultation from Texas Hardwood Flooring, a family-owned business serving DFW for over fifty years.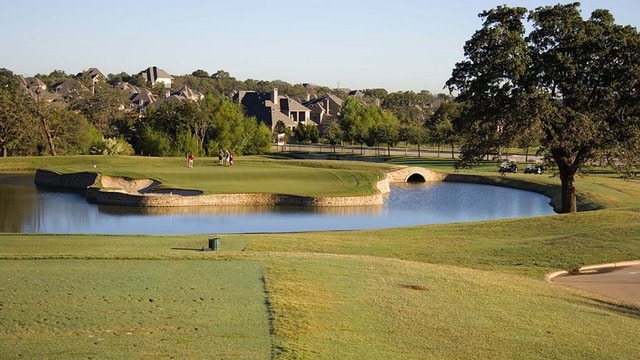 Lantana is a stone's throw from great retail shopping, dining and other entertainments. For the high-powered businessman or woman, the city provides quick access to the DFW International Airport and the cultural areas of Dallas, Denton and Ft. Worth. Not only that, there is an on-site daycare that features extended hours for busy parents, summer camps, and twice a month parent's nights out! Parents will also rest easy knowing that their children can attend the fine schools that Lantana and its environs offers.
Numerous excellent facilities inhabit the central amenity center of Lantana, Texas: There are five swimming pools to choose from and two state-of-the-art fitness centers. You can take advantage of a water-spray park or a tennis complex with five courts. Several lakes offer fishing and there are miles of gorgeous trails for jogging, walking or biking. And, of course, an artfully created eighteen-hole golf course lies in the center of town. The city is designed for community involvement and camaraderie, and there are numerous opportunities for social events. It is a fine place to commute from, to raise a family, and perhaps even to find lasting friendships.
Reach Out Today
Like its namesake, the hardy Texas lantana plant, which "seems to magically appear full grown in a few warm weeks," Lantana has quickly taken its place in the Golden Triangle of Denton, Dallas and Fort Worth in a pretty corner of southern Denton County. Four times Lantana has been named the DFW "Community of the Year" by the Dallas Builders Association. Texas Hardwood Flooring is proud to serve this vital and burgeoning community with its professional project managers and hardwood flooring installers – call today to learn more!