TEXAS HARDWOOD FLOORING
DFW Local Hardwood Floor Experts With Over 50 Years Experience!
Westlake, Texas could be the biggest city of its size around.  This small town, founded in the 1950's with the creation of the Circle T Ranch, in recent years has had a bit of a population boom.  Westlake has grown nearly tenfold, from a population of 128 in 1970 to over 1,250 now. With more growth slotted for the future, Texas Hardwood Flooring is ready to help this community with its hardwood flooring installation needs.
(214) 817-0453
20% Off Installation Today!
With its population growth, it has made a commitment to bringing business into the area. Several business parks and corporate campuses have been built, notably Solana Office Park and Westlake Corners.  According to a recent study by Fundera (a small business loan company), Westlake is the best city in Texas to start a small business. Westlake appears determined to establish itself as a financial service industry cluster in the Metroplex. Charles Schwab, Fidelity, Wells Fargo and CoreLogic are just some of the corporations who have built headquarters or major outposts in Westlake.
Texas Hardwood Flooring has been the #1 rated hardwood flooring company in Westlake, TX. Our professional wood floor installers in Westlake, TX focus on customer satisfaction on every job.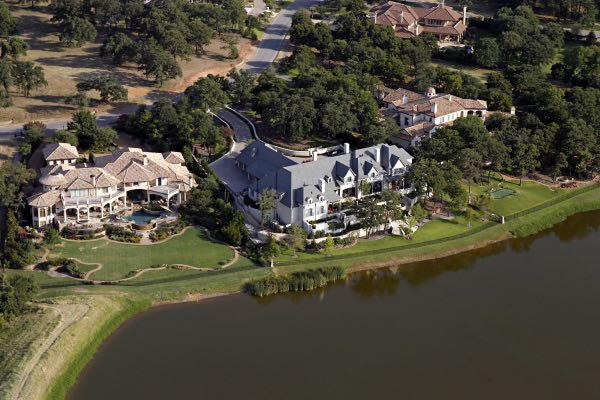 But even as it welcomes businesses to town, Westlake is actually better known for being a great place to reside. As a recent mayor stated, there is "room to breathe, and you can see longhorns, bison, hawks and coyotes."  This rustic setting – the green, rolling hills and old oak trees – remind many folks of the Tuscany region of Italy.  he first European immigrants came with the Peters Colony contingent in the 1840's, and what is now Westlake was settled by a small group of families.  
Today Westlake is, according to Forbes, the "most affluent neighborhood" in America. It has become home to some of the more rich and famous among us, as pro golfers, football and baseball players, rock stars and multinational CEOs have built mansions in this vibrant small city. The Town Council meetings are renowned for being packed with its citizens. Explained one councilman, "everybody's engaged. There's a potential for a bigger impact with a small town."  Indeed, this fact has led to a few major political scuffles in the late 90's, as neighbor Trophy Club became un-annexed and declared independent incorporation. This certainly demonstrates some vigorous democracy in action.
Reach Out Today
Because of this, the "Town Mission" of the city of Westlake remains clear: "to be a unique community blending preservation of our natural environment and view scapes, while serving our residents and businesses with superior municipal and academic services that are accessible, efficient, cost-effective, and transparent." When it comes to hardwood flooring installers in Westlake, TX, Texas Hardwood Flooring is also accessible, efficient, cost-effective and transparent. Call us today for help with your Westlake Landing home's floors!
REQUEST A FREE ESTIMATE & 20% OFF INSTALLATION