TEXAS HARDWOOD FLOORING
DFW Local Hardwood Floor Experts With Over 50 Years Experience!
Iconic things spring to mind with the name Dallas, Texas – "Big D.," Dallas Cowboys, oil, Bobby Ewing, "Silicon Prairie," Dallas Mavericks, Texas Instruments, Southwest Airlines, and, of course, the home of Texas Hardwood Flooring! We're proud to call Dallas our homebase, as it where we've executed more hardwood flooring installations than anywhere else.
Dallas Continues to Trend Upward and Outward
One of the greatest – and fastest-growing – cities in the United States, Dallas is an amazing study in contrasts, especially when it comes to residences. From the magnificent mansions of Preston Hollow to the rustic cottages of Little Forest Hills, and from the posh condos of Turtle Creek and Oak Lawn to the modest apartments that dot North Dallas, this remarkable city covers the all the bases of the American experience. Texas Hardwood Flooring proudly serves the hardwood flooring installation needs of all of these dwellings, great and modest, modern and classic, and has done so for three generations and over fifty years.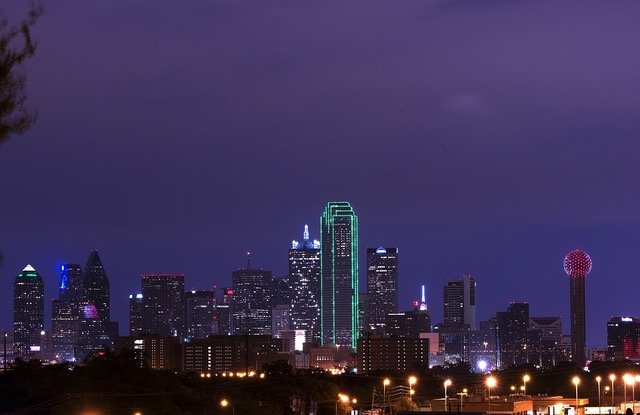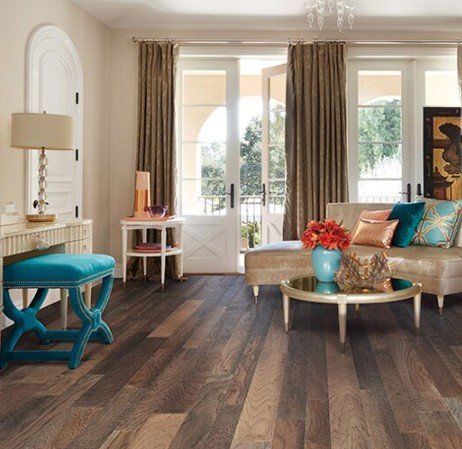 Those fifty years have seen Dallas double in size, growing to become the anchor city of the 4th largest metropolitan population in the US. It has also developed into a key center of economic growth for a number of vital American industries: Petroleum, telecom, banking, airlines, healthcare and entertainment. Dallas hosts the home offices for eleven Fortune 500 companies, including Exxon (#2) and AT&T (#10).
Recent years has seen the burgeoning development of the downtown Arts District, with its great museums and music and theater venues, and the rise of the funky Bishop Arts in Oak Cliff, with its eclectic shops and eateries. One of the most exciting developments is Klyde Warren Park, which took a gash of eight-lane highway that once divided Downtown from Uptown and made it into an attractive and functional gathering place for Dallasites and visitors alike.
Dallas' magnificent skyline, which was featured in the world-famous soap opera "Dallas," was voted the best in the world by USA Today in 2014.
Flooring Pros with Dallas-Sized Versatility
There are so many different kinds of dwellings in this huge, magnificent city, with a myriad of flooring choices to be made. There are brand-spanking new houses and one-hundred-year-old classics, townhomes, apartments and single-family houses. Our team of hardwood flooring installers have seen rooms that range in size from a hundred to two thousand square feet, needing hardwood, tile or even laminate, or some kind of combination. Each home has flooring installation challenges and needs that Texas Hardwood Flooring has been willing and eager to meet for nearly six decades. Reach out to our team today to learn more about our local hardwood flooring installation services!
REQUEST A FREE ESTIMATE & 20% OFF INSTALLATION