TEXAS HARDWOOD FLOORING
DFW Local Hardwood Floor Experts With Over 50 Years Experience!
Little Elm's Hardwood Flooring Installation
Frequently cited as a DFW "best place to live" in various media outlets, Little Elm, Texas is largely defined by its access to water. The city has more miles of shoreline (66 miles along Lewisville Lake) than any city in DFW. Almost anywhere you travel in town, the neighborhoods have a view of water. There are five major community parks with lakeside amenities that include a cable wakeboard park, boat ramps, swimming beaches, marinas, an amphitheater on the water, and many miles of trails. The most developed and visited park at present is Little Elm Park, which hosts many special events such as the July Jubilee, the Fall Festival, Pumpkin Hollow, and Summer Rhythms. It is also home to running competitions and live music events.
Little Elm: A Fantastic Place to Call Home
The town was originally chartered as a part of the Republic of Texas in 1841, growing up along Little Elm Creek, one of the many creeks that later became Lewisville Lake. It was rife with timber stands and had fertile soil for crops, which attracted the white settlers. Settlement began in 1844 because the stage coach line passed through; the first store was established in 1859. A large portion of the original downtown is currently underneath Lewisville Lake as a result of the Corp of Engineers raising the water level of lake! Texas Hardwood Flooring is proud to serve this town by installing hardwood flooring with the utmost professionalism and artistry./p>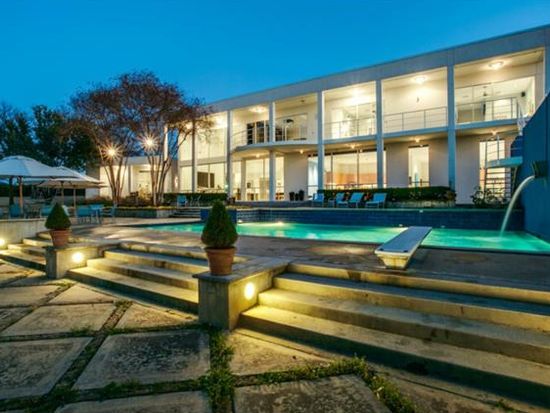 Adding to the family-friendly vibe, there is a recently constructed two-story, 25,000 square foot public recreation center. The facility includes a huge state of the art fitness area, a full-size gym, recreation classrooms, a multi-purpose room, a craft room, an outdoor terrace, and spacious men's and women's locker rooms. The school district finished building its athletic stadium in 2006 and it is one of the largest in the area, with a seating capacity of 7500, and a three level state-of-the-art press boxes.
Little Elm has swelled in population even more than her fast-growing neighbors; exploding from a sleepy little hamlet of 3600 in 2000 to a bustling city of 36,000 today. Though the community continues to grow by leaps and bounds, the citizens are bound to manage the growth and maintain a "small-town charm."
Get Started Today
Little Elm has a wide variety of housing options and is dedicated to neighborhood integrity, a characteristic that garnered the title "best city in Texas for home ownership" by a prominent real estate magazine. Adding to Little Elm's appeal is the presence of Texas Hardwood Flooring, always available for the finest in hardwood flooring installation – contact us today to get started!